Restorative Embodiment and Resilience: A Guide to Disrupt Habits, Create Inner Peace, Deepen Relationships, and Feel Greater Presence, Berkeley, CA: North Atlantic Books. This book is a follow-up to Body Sense (see below) that is written for the general public. It contains lots of everyday examples and easy-to-understand reviews of research on Embodied Self-Awareness that have been published during the past 10 years. More importantly, this book will explain a new model of Embodied Self-Awareness that has evolved out of my personal observations and clinical practice. This model contains three states of Embodied Self-Awareness: Dysregulated, Modulated, and Restorative. While many embodied practices and approaches aim toward the creation of Modulated states, relatively few include the possibility of Restoration, a deep and lasting sense of peace, oneness, and relaxation that is fundamentally healing.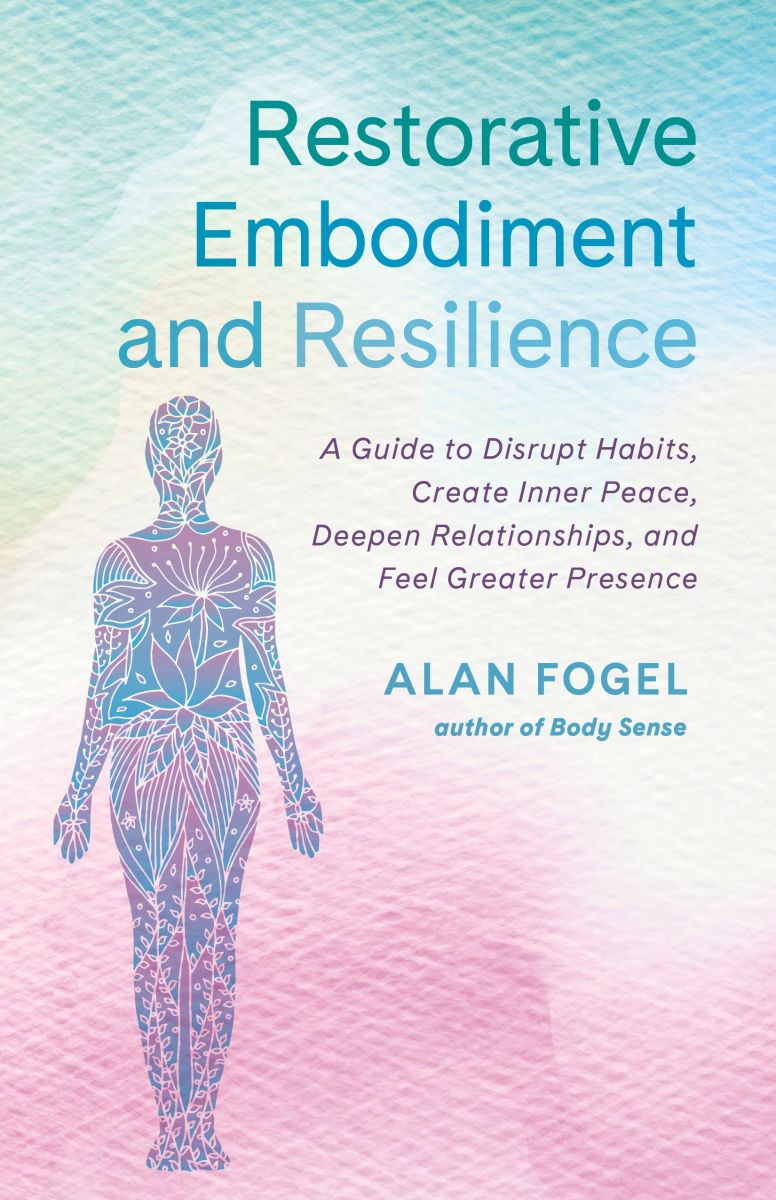 Advance reviews for Restorative Embodiment and Resilience:
"This book slowed me down, woke me up, and brought me home. As I read, I was over and over again returned to a restorative state — a deep breath here, a relaxation there — until a newfound sense of rest began to permeate my life. This is the handbook for transmuting fear, grief, irritation, and anger into peace, quiet acceptance, love, and open-hearted connection. A gem."
Amanda Blake, Master Somatic Coach, Founder of Embright, and author of Your Body is Your Brain.
"If there was ever a time for Restorative Embodied Self-Awareness – 'a sense of peace, safety, connection, oneness, and being completely in the present moment' – this is it! Deeply informative and a pleasure to read, this book awakens our embodied states of being in everyday life. The author offers skills to transform challenging feelings, dysregulating life habits, and relationships. Slow down, savor these pages, and stay tuned for wonderful case examples and exercises that provide a pathway to deep well-being."
Tina Stromsted, Ph.D. LMFT, Jungian psychoanalyst, Dance/Movement Therapist, Somatics Educator and author is director of Soul's Body® Center and teaches at universities and healing centers internationally.
"This is an honest book. It brings us back to feeling fully alive in the account of restorative embodied self-awareness (as opposed to dysregulated or modulated embodied self-awareness) that leads us to the present moment of experiencing thoughts, felt sensations and emotions arising from within our bodies. Useful restorative tools make the book a rich source of enlightenment and usability. A must read for anyone who wants to make the most out of the embodied experience."
Prof. Dr. Sabine C. Koch, Director of the Research Institute of Creative Arts Therapies, Alanus Hochschule Alfter, and Professor of Dance Movement Therapy, SRH University Heidelberg, Germany.
"Whilst there is still a tendency for many living in the modern world to approach life as though mind and body are separate, as Alan rightly states, this is simply wrong - we do not have a body, "we are a body." To truly embody this, the journey is long, and there is no one path or formula that works for all. At this time of unprecedented change and turmoil on our beautiful earth, there has never been a more crucial moment to commit to reclaiming our wholeness."
Louise Livingstone, PhD – Director of Heart Sense Research Institute and Co-Founder of the Centre for Myth, Cosmology and the Sacred. Author of How can the thought of the heart offer effective ways of engaging with conflict: an imaginal and reflexive study (2020).
"Fogel confirms the existence of what he calls Restorative Embodied Self Awareness: a deeply relaxing state of being fully present to felt experience, that releases a vital capacity humans have to heal our thoughts, emotions, and physical selves. In the process, Fogel provides a whole-body, scientific approach to explaining how feelings such as awe in nature, transcendence, and spiritual connection transform our sense of ourselves and our being in the world. A useful, informative, clear and compelling treasure of a book!"
Kimerer L LaMothe, PhD, author of Why We Dance: A Philosophy of Bodily Becoming and What a Body Knows: Finding Wisdom in Desire.
"Alan Fogel has written a work of extraordinary synthesis and profound depth. His model of Restorative Embodied Self-Awareness bridges mindfulness, cutting-edge brain science and deep clinical understanding to create a unique bringing together of so much that is excitingly new in science, alongside ancient wisdom and clinical thinking, all with body awareness at its heart. This book will be a boon for readers interested in gaining an understanding of how this kind of embodied awareness can facilitate processes of psychic healing and growth."
Graham Music, PhD, Consultant Psychotherapist, Tavistock Clinic, London, and author of Nurturing Children (2019 and Nurturing Natures (2016)
Body Sense: The Science and Practice of Embodied Self-Awareness, explains the neurophysiology of body sense and why it can create a renewed sense of well-being. Neuroscience research has shown that when our body sense is activated, it there is a corresponding co-activation of regulatory centers in the brain that promote restorative changes in hormonal, respiratory, cardiovascular, and immune systems of the body. This body sense awareness is all we need to eventually shift out of old patterns into healthier and happier ways of living in our bodies. Body Sense is also available on Amazon in paperback or kindle e-book.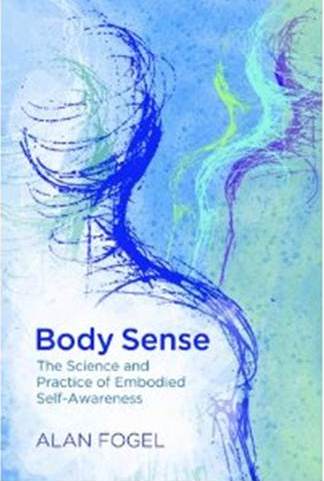 You can find reviews of Body Sense on my W. W. Norton author page, by scrolling down on my Amazon author page, in the International Journal of Psychotherapy and in Contemporary Psychology.