Body Sense: The Science and Practice of Embodied Self-Awareness, explains the neurophysiology of body sense and why it can create a renewed sense of well-being. Neuroscience research has shown that when our body sense is activated, it there is a corresponding co-activation of regulatory centers in the brain that promote restorative changes in hormonal, respiratory, cardiovascular, and immune systems of the body. This body sense awareness is all we need to eventually shift out of old patterns into healthier and happier ways of living in our bodies. Body Sense is also available on Amazon in paperback or kindle e-book.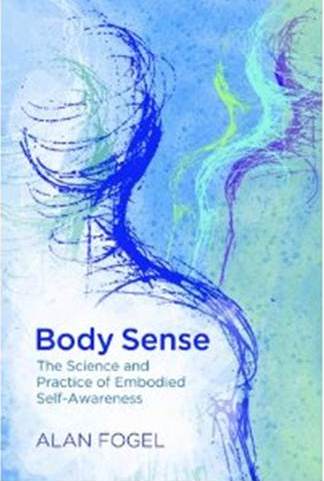 You can find reviews of Body Sense on my W. W. Norton author page, by scrolling down on my Amazon author page, in the International Journal of Psychotherapy and in Contemporary Psychology.
Forthcoming in Fall, 2021:
Restorative Embodiment and Resilience: A Guide to Disrupt Habits, Create Inner Peace, Deepen Relationships, and Feel Greater Presence, Berkeley, CA: North Atlantic Books. This book is a follow-up to Body Sense that is written for the general public. It will contain lots of everyday examples and easy-to-understand reviews of research on Embodied Self-Awareness that have been published during the past 10 years. More importantly, this book will explain a new model of Embodied Self-Awareness that has evolved out of my personal observations and clinical practice. This model contains three states of Embodied Self-Awareness: Dysregulated, Modulated, and Restorative. While many embodied practices and approaches aim toward the creation of Modulated states, relatively few include the possibility of Restoration, a deep and lasting sense of peace, oneness, and relaxation that is fundamentally healing.
For an introduction, see my article on the Three States of Embodied Self-Awareness in the International Body Psychotherapy Journal.