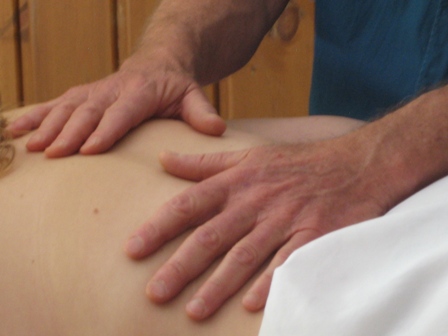 Alan Fogel is a certified Rosen Method Bodywork Teacher. He also teaches workshops and does private consulting by phone or skype on Body Sense for Rosen Method practitioners and interns as well as for physicians, nurses, occupational and physiotherapists, massage therapists, body-oriented psychotherapists, embodied coaches, social workers, yoga therapists and teachers, meditation teachers, those who teach athletics, music, dance, and movement and for anyone who is interested in bringing body awareness into their personal lives and work.
See below for a teaching schedule:
2015
Wellbeing and Trauma Recovery Practices: A Workshop on Embodied Self-Awareness. April 10 - 12, London, England. Open to all professionals who work with the mind and body. Contact: info@rosenmethod.co.uk
Embodied Self Awareness. October 29, 30 and 31. Erbach/Odenwald, Germany. Open to medical doctors, therapists, patients, clients, and the general public. Taught by Alan Fogel with the assistance of Jacqueline Fogel (Rosen Movement), Petra Marx-Promny (Feldenkrais practitioner), and Helmi Boese (Medical Doctor and Rosen Method Practitioner). Languages: German and English. Contact: www.helmi-boese.de or helmi.boese@gmail.com
Rosen Method Bodywork Intensive, Rosen Method Germany, November 2 - November 8, Buhl, Germany. Taught by Alan Fogel and Juliane Knoop.
2016 - 2017
Alan Fogel was on sabbatical from teaching classes and workshops but continued with his private bodywork and consulting practice.
2018
The Practitioner's Body: An Introduction to Using our own Embodied Experience as a Guide to Working with Clients in Rosen Method Bodywork, February 27, Webinar for the Rosen Institute.
Rosen Method and Trauma, April 13, 5 - 6:30pm, Trauma Informed Care Network, Salt Lake City.
Embodied Self-Awareness in the Rosen Method Client-Practitioner Relationship, Aug 31 - Sept 2, Berlin, Germany, Rosen Method Germany. Taught by Alan Fogel and Maud Guettler. Contact "Maud Guettler" maud.guettler@gmail.com for more information or to register.
The Therapist's Body: Using our own Embodied Self-Awareness as a Guide to Working with Clients, Sept 5, Preconference Workshop, European Congress of Body Psychotherapy, Berlin, Germany.
States of Self-Awareness and the Therapeutic Vitality of the State of Embodied Self-Awareness, Sept 9, Keynote Address, European Congress of Body Psychotherapy, Berlin, Germany.
2019
The Neuroscience of Effective Coaching, April 1, 2019, Panel Discussion, Coaches Rising Summit. With Amanda Blake, Richard Boyatzis, and Alan Fogel.